A good clinical data manager is an essential piece of running a clinical trial.  A well-trained and responsibility clinical data manager is a an important part in study execution.
A good clinical data manager will want to have a career development plan.   
A clinical data manager on an individual contributor track, needs to develop programming, machine learning and analysis skills. 
If you are on a management track – then leadership skills should be a priority.
Today, Friday – is a rest day from bike riding. I am cleaning out scraps of paper from my desk.
How to write a clinical data manager career development plan in 15′
I found one of those scraps with notes on writing a business plan. I was waiting for a flight back to Israel from EWR end of June. I hung out in a bookstore and saw a shelf of Harvard Business Review books.
I read a book on Entrepreneurship in about 15′ taking notes on a piece of paper I glommed from the guy at the cash register. No wonder my son Yuval, who did a Columbia MBA, says that HBS stands for "Half Bull Shit".


The 15 minute career development plan for a clinical data manager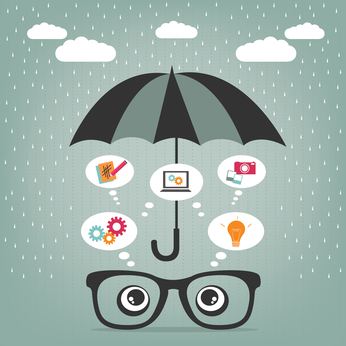 Identify your value to your current employer
1. What is your value to your organization/team?
2. What is your contribution to Profit, risk/return?
3. Is your current employer a good fit to your capabilities?
4. Is your career durable? Can you grow your career at your current employer?
5. Do you need external funding to develop your career as a professional clinical data manager?
There is a lot of low-cost training available on Coursera, for example. You don't necessarily have to spend a lot of money to develop your career as a data engineer.

Evaluate the job opportunities
1. What is the job market for clinical data manager jobs (Analysis of growth, size, TAM)
2. What is the competition like? Can you assess and find an edge for yourself?
3. What are the economics of the job opportunities for clinical data managers in your area?
4. What resources do you need to upgrade yourself?

What is the job Market like for clinical data managers in your area?
1. Benefits. What is the compensation package for clinical data managers at your experience level?
2. Company Size – would you buy a used car from this company? In other words – what is your gut feeling of the people you met at interviews? If you click and trust them, that's a good start.
3. Dynamics of companies. At the interview – do not be afraid to ask questions. Are you replacing someone? Why did that person leave?
4. TAM – total available market of employers for clinical data managers in your area?
5. Competitors to your current employer
6. Awareness or latency of demand to your skills
7. Can you name projects where you led success?
8. Access to work or work remote
9. What is your Utility relative to substitute products/services – i.e. are you being run out of a job by technology?

Economics
1. Salary constraints
2. Supply and demand for clinical data manager services? 
3. Elasticity of demand for clinical data manager?
4. Substitutes to clinical data manager services – can technology replace you?
5. Salary increases – are salaries going up for clinical data managers in your area?
Business models of potential employers
1. Revenue sources – are they a CRO or a biotech? Do you want to work for a CRO? What size company are you looking for? Do a cost-risk-benefit analysis of job security versus the challenge of working in a fast-growing biotech?
2. Cost drivers – how much is the company they spending on clinical data management?
3. Investment size – how much capital has been invested in the company?
4. Critical success factors – what does this company need to succeed? Think about this as if you were the CEO – not a clinical data manager

Business plan – pull it all together
1. Executive summary, write a 1 page summary of your plan
2. Opportunity – what is the opportunity at another company versus staying put?
3. Company – what sort of employer are looking for?
4. Team – does the team look well-managed and effective? Is the clinical operations team just ramping up?
5. Management – what is your impression of the managers who interviewed you?
6. Operations – how do you fit into the clinical operations teams?
7. Finances – what kind of compensation package are you getting?