More inclusive medicine.
Cloud tech for research sites.
Secure, standard, and interoperable.

Request Demo


Download White Paper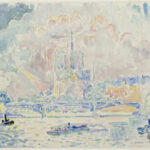 Collaboration without compromising on ease of use, security and privacy
Clinical Research Sites – 1 sign-on. All applications
Collaboration requires application and data sharing. Data sharing with highly-vulnerable tools such as Microsoft Sharepoint exposes your site and industry collaborators to threats to patient privacy, data integrity and intellectual property. The industry is now trending towards the use of eSource and decentralized operations using video and digital-informed consent. eSource/ePRO tools need to be integrated into the patient care process – something that's hard to do with proprietary solutions for patient management, and data collection.
The Flask Data Digital clinical research sites provides single sign-on to all the platform applications for your entire site network/hospital network.
More inclusive medicine. More effective clinical operations
Site level adoption of a standard, secure private-cloud solution, with modern integrated DCT functionality resolves these problems and more.
A private-cloud solution owned and operated by site/hospital networks leverages your research centers of excellence. COVID-19 has made research sites more important than ever. Your site can leverage the latest cloud technology for more inclusive patient populations and create new business propositions for sponsors:
Use NLP to data mine hospital EHRs
Standard and consistent UX with simplified, multi-lingual mobile ePRO enables patients from diverse backgrounds to participate in research.
Standard, modern cloud applications for your sites, lowers training and support costs. Site coordinators, PIs and study monitors gain proficiency on a single system and go up the maturity curve with improved performance from study to study.
Secure cloud reduces site threat surface and privacy regulatory exposure.
Single sign-on to Flask Data platform applications reduces training and operations costs and improves security